Here's something new I thought I'd start up on this blog, monthly recommendations for TV shows/movies to watch, books to read, podcasts/music to listen to!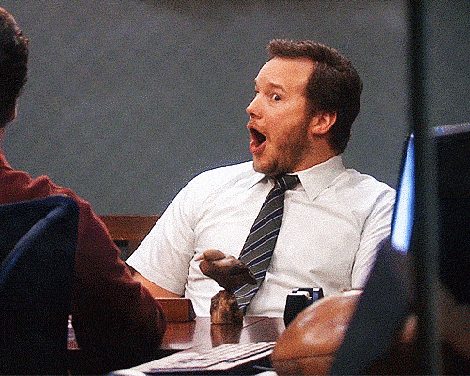 NOTE: I am by no means a professional critic (or a psuedo-critic for that matter) or trying to find the next great thing so these are simply my thoughts on what I think would be fun/interesting/thought-provoking/etc. to watch/read/listen to based on what I've been watching/reading/listening to. If you know me, or have kept up with this blog, you'll know my taste is eclectic and that I'm behind on everything, so you might love my picks or you might hate them. Regardless of how you feel, that's okay with me – opinions are opinions! (On a serious note, if you have any recommendations, feel free to share! I'm always looking for something cool and new to start!) 
At the moment, I'm still not really sure how the logistics of these posts will play out. I'm playing around with what to call this series and trying to figure out how frequently I'll be posting recommends, but in any case, have fun with my picks for February (although we are nearing the end already) and stay tuned for more!
Rad Recommends – February Picks: 
30 Rock: Looking for some humor and some seriously relevant/evergreen roasts of Trump? 30 Rock is for you then. Although I never kept up while the show was still airing on NBC, I watched several episodes occasionally and always ended up cackling from the jokes. Now that I'm re-watching the show in its entirety, I've found it to be a great way to cope and get away from all the hoopla and ridiculousness that is going on in the world right now. It's an "oldie" (not that old) but a goodie – and perfect if you just want something light and funny.

(Streaming on Netflix).

Stranger Things: Times have truly been strange with all the weird things happening in the world recently, so why not make things stranger by re-watching Stranger Things? If you're lame like me and only just got around to watching the show, WATCH IT AGAIN because oh my is it a good one. The story line is fantastic, the music selection is perfect, and the actors are phenomenal (SO DESERVING OF ALL THE AWARDS THEY WERE NOMINATED FOR AND GOT). I could go on an on, but hey, if you want something ~spooky~, this is the show to go back to and watch again.

(Streaming on Netflix).

The Bachelor:

If you want to channel your basic side, then how can you stay away from "the most dramatic season of the Bachelor"? In all seriousness, shows like these are generally awful, but great if you want to indulge in your inner pettiness or get overly invested in scripted realities watch this. (

#BachelorNation Side Note:

I am actually very happy that Rachel is going to be the next Bachelorette – it's about time we saw diversity on this show! For now, I'll save my thoughts on this series in general for another time.) Grab the drinks and tissues, and get ready to give into your favorite guilty pleasure. We're already on hometowns this season, so things are wrapping up. 

Suggestions:

catch up and follow the "drama", or get it all out of your system at once through a binge session once the whole season ends.

(Airs Mondays, 8 PM on ABC).

Big Little Lies:

 The first episode of this new HBO miniseries just aired on Sunday, and I really am hoping it turns into something great. The cast is star-studded, and based on first impressions seems to be working pretty well. Initial thoughts so far – seems like a "grown up" version of Pretty Little Liars, but I'm hoping that we can get past the initial melodrama and dive into something really intense with the following episodes. I like the way the first episode was choppy and cut in and out of the backstory and main "mystery" leaving you guessing and unsure of what exactly is happening. Definite recommend if shows like PLL or Revenge appeal to you. Looking forward to seeing what comes of this show!

(Airs Sundays, 9 PM on HBO).

Mad About Movies:

 I LOVE LOVE LOVE this podcast – and you probably will too whether you're a hardcore movie buff, casual moviegoer, or somewhere in between. In honor of awards season, I had to include this as part of my picks. I started listening to this podcast as a form of "productive procrastination" last year, and was instantly hooked and had to set aside time to actually give each episode a serious listen through. What I enjoy most about MAM is that Kent, Richard, and Brian are just three dudes who like to watch movies and talk about them, and not in the jargon-y way that scares people. Also the movies they talk about are more mainstream, so if you are not a "proper" film critic, don't worry – you'll be able to get through these episodes. Overall, if you like sarcasm mixed with movie analysis, jump down this rabbit hole – I promise you won't regret it. (Listen on iTunes & check out their website).
There you have it – my five picks for the rest of this month! Go have a watch or listen, and check back later for my next set of recommendations. Until then!