As promised, here is part two of my final exam playlists. Hope all of you still in the midst of finals are surviving, and to those still studying, keep it up – it will be over soon! (Side note: inspiration for this playlist is very scattered, I've got a little bit of everything here – pop, K-Pop, Russian, old school tunes, etc. so hopefully there is something here to keep you happy. If you want something calmer, check out Playlist #1!)
Happy studying/exam taking – and good luck!
Ain't My Fault – Zara Larsson: Yup, it ain't my fault that final exams exist, but this is too catchy a song to not open with.
12.00 – Original Mix – HNNY: If you are not super into electronic music like me (or if you are super into it) I think you'll really enjoy HNNY's work. (Shout out to Disclosure for using this song in one of their live sessions.)
Break Stuff – Limp Bizkit: For those of you on the verge of a breakdown, rage to this song. Believe me, it does wonders. #emotionalcatharsis  (NOTE: there is a lot of explicit language, so careful where you are playing this song!)
Stronger – Kanye West: Lesser known edits of this song – "I need [coffee] right now" and "[Exams] cannot kill me, can only make me stronger".
Люся – Варвара Визбор (Lyusia – Varvara Vizbor): Shout out to my roommates for introducing me to some Russian songs. Because of that, I ended up doing a search for more Russian music to listen to and I found Varvara Vizbor and really loved her stuff. I can't speak/read Russian so I have no idea what the song means or how popular she actually is, but have a listen! It's good stuff!
The Greatest – Sia: Sia can do no wrong – for the halfway point of this playlist, this is another empowerment song to keep y'all going through your revisions and exams.
Under Pressure – Queen, David Bowie: I'm sure I've included this in my David Bowie Tribute Playlist, but this is too iconic to not include here.
I Am The Best – 2NE1: Yas, this used to be the only K-Pop song I could listen to without dying. Also another good song to get pumped up on.
Never Tear Us Apart – INXS: Don't let exams "tear you apart" from food, friends, exercise – basically anything that will keep you sane. Also, INXS is so underrated and needed to be a part of this playlist.
Hold On, We're Going Home – Drake: We are nearing the end of this playlist, and you are possibly nearing the end of finals week, which means you are going home soon!
Don't You (Forget About Me) – Simple Minds: For those of you graduating, make sure to thank all the people who have gotten you to this point and make sure they don't forget about you once you leave!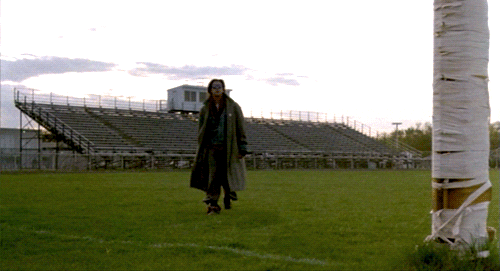 Cheer Up – TWICE: Because exams can get you down, here's a tune to "cheer up" to and to celebrate the end of the semester/finals (once you are actually done). Also, I'm almost certain you will fall for K-Pop after listening to this song multiple times – trust me, this was on a loop while I was taking exams at LSE just a few months ago, and I am now a K-Pop convert. I've even gotten my friends into this group.