Croeso (or welcome in English) to this exceptionally belated post on my trip to Wales!
Honestly, Wales (or Cymru in Welsh) is a beautiful place. Though my trip was only 2 days long (and 2 months ago, eep!) and localised within the South, I was completely head-over-heels for the country. (I actually really wanted to do a 3-4 day trip throughout Wales prior to this, but getting to North Wales is quite a feat from down south. That's another story for later…)
According to history, Wales was considered one of the "wildest" and "untamed" regions of the world, as it was as far as the Romans reached in their conquest of the world, and for the English it was one of the hardest places for them to takeover. As the story goes, the reason the first heir in line for the throne (the heir apparent, if you will) is called the Prince/Princess of Wales is to show the Welsh that the English had finally conquered them and were now under control of the crown – so you can thank Edward I for that. (Rumour has it that after Edward I took over Wales, he had promised the Welsh that he would choose a Welsh-born prince, who didn't speak a word of English, to become the next Prince of Wales. Well, he pulled off the biggest trick because as soon as his son – Edward II – was born, he became that prince. Yikes.)
But enough history, back to my travels! I joined a travel tour that LSE has connections with for GC students, so everything had been planned and paid for in advanced – which made the intensity of travel planning loads easier.
DAY 1:
The first day began bright and early in London. I was up by around 5 AM in order to meet my friend by 6 AM to tube over to Marylebone. Once there, we met up with our tour guide and a few others traveling from London, and headed over to take our train to Warwick (we were basically meeting up with a bunch of kids from Leicester and joining them on a coach which would eventually take us to Wales). Our ride was quite peaceful, my friend and I, suddenly feeling a shot of energy after our coffee talked away as the sun rose over the English countryside. Upon arriving at Warwick, we finally joined the rest of the tour group and made our way to Wales (with a short pit stop at a rest area for bathroom breaks).
Stop 1: Caerleon – Roman Ruins 
Caerleon (Isca as the it was known to the Romans) is one of only three permanent Roman fortresses in Britain, and the only one that still has the remains of a Roman Legionary Barrack in the area. The area is immensely lush, green, and peaceful, so it is not hard to understand why this place was chosen as a place for rest for the soldiers. Just like many places out in the western parts of the UK where distinctive Roman structures remain, Caerleon is also home to a fortress, Roman baths, an amphitheatre and the National Roman Legion Museum.
Stop 2: Caerphilly Castle
Caerphilly Castle is actually the largest castle in Wales. Though from a distance it looks like it is quite decrepit (you can see some of the damage/neglect it went through), when you actually approach it and walk around the grounds, the area it covers is vast. The views from the castle are gorgeous as well. [Learn more about the castle here.]
Stop 3: St. Fagans National History Museum
Just a bit outside of Cardiff, St. Fagans is truly a gem of a place to really delve into the history of the Welsh and Welsh life. The museum is not a museum in the traditional sense, as there are many homes (some recreations) of various Welsh families (of all sorts of backgrounds) that help to demonstrate how life and styles have evolved over time in Wales. It was awesome to walk around and explore the Welsh history. One of the guides inside a home even recounted a story of why the hearth and fire in a home retains such significance for the people of Wales – I'll spare you the details, but it was truly heartwarming. [Learn more about St. Fagans here.]
Stop 4: Swansea
Our final destination for the day was also where we ended day one. Although our hotel was not within the city center, we had passed through/around. Swansea is right by the sea (as the name suggests) and the views are stunning. We watched with heavy eyelids through the tinted coach windows as the sun set across the water, and I'm pretty sure at that point everyone was tired from the day of journeying and was ready for food and sleep. [Fun fact: Catherine Zeta-Jones is from Swansea! This is where I stop and explain that she indeed is not Asian, but is definitely Welsh. This sort of swarthy complexion is distinctive amongst the people of Wales. It is not common anywhere else in the UK.]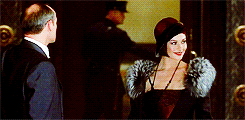 DAY 2:
Once again, we started the day bright an early with a breakfast buffet to fill our stomachs before the long day ahead. Having ended up in the Southwest part of Wales, we slowly made our way back east.
Stop 1: Brecon Beacons National Park, Big Pit – The National Mining Museum of Wales (Pwll Mawr/Blaenavon) 
On our drive eastward, we also managed to touch the lower part of the "heart" of Wales (aka: the middle of Wales). We entered the rolling mountain range of Brecon Beacons. It was such a nice change of scenery as we were essentially driving through isolated and very scenic roadways to our first destination of the day – the Big Pit Coal Mine.
This was actually one of the coolest things I've ever done. Big Pit used to be one of Wales' leading/largest coal mines. However, after Margaret Thatcher decided to close down all mining activity in the UK, Big Pit was converted to serve as a museum on the Welsh mining history. [Fun fact: although much of the UK would seem to be an agrarian based society, it is not really the case – for reasons of weather/lack of sunshine/soil type/etc. Thus, in Wales, coal mining was actually the way of life. When Thatcher shut down all mines, a part of the Welsh livelihood was destroyed. Cue Billy Elliot, which was partly based on the Miners' Strikes of 1984-85.]
On our tour of Big Pit (also shout out to our guide – an ex-miner who used to work in Big Pit – he was extremely knowledgeable and hilarious!), we were actually taken 90 metres down into the coal mines, complete with full mining equipment and safety gear. Since you can't just stop the gases coming out of these mines, learning the safety procedures before venturing into the mine was crucial. Likewise, anything magnetic/electronic that was not specifically designed for mine usage were also not allowed into the mines to prevent explosions. [Learn more about Big Pit here.]
Stop 2: Monmouth
Surrounded by the River Monnow and Wye, as well as the Forest of Dean (it actually is very close to the Welsh/English border), this humble town was the birth place of Henry V (shout out to my old Shakespeare class – I was thinking of you all, Prince Hal and Falstaff the entire time)! We stopped here for lunch and some exploring. My friend and I went to a local pub (The Robin Hood) to fill our stomachs with some nice hot food. There was a wide-ranging assortment to choose from, but I went for the pub's classic Shepherd's Pie which was fantastic! With just a little time left before we had to head off to our next stop, most of us just hung around Monnow Bridge to look at the scenery of the hills and river which was very relaxing.
Stop 3: Tintern Abbey
Overlooking the River Wye and tucked away in the Wye Valley is where you'll find Tintern Abbey. This was our final stop in Wales and was truly one of the most magnificent structures I've seen. Although most of the abbey's former glory are no longer, simply stepping into the ruins allows you to truly imagine and capture the grandeur that this Cistercian landmark must have represented in earlier times. [Fun fact: a lot of the stone used to build the abbey were not knocked down after its dissolution. If fact, many people in the surrounding towns would come and take these stones – and any gems/stained glass – to build their homes!] Many people would come here to escape from and ponder on the chaos of the world, such as the likes of the esteemed poet William Wordsworth. Have a read of his poem here! [Learn more about Tintern Abbey here.]
As the time crept closer for us to head back to London, the winds finally gave way to an overflow of sunshine into the valley, a special way to conclude our trip. I couldn't have asked for a better finish to such a lovely excursion, and even though it was short made me fall in love with the small nation. I know there is still much to be seen and explored in Wales, so I hope within my last few weeks in the UK I can squeeze in time to trek through the North. (My friends here will tell you about my rekindled obsession with the longest named town in Wales – here's a video to spark your own obsession if you wish! Hit me up if you still need more videos/convincing on the awesomeness of LPG.)
All in all, Wales was truly a gem, and I can't wait to go back again (and hopefully stop by LPG as well!)