So, I did a pretty rubbish job at maintaining this blog over the past few months… But here is my attempt at changing that this year by officially welcoming you all back to my improved blog which has now moved to WordPress (I did this very reluctantly – it was only recently that I decided Tumblr was not cooperating with my code)! With that, here are some tidbits I learned in 2015:
When you work hard for something, it will come to you in due time.
Eddie Redmayne won the Oscar for Best Actor and I got accepted to LSE in 2015. Not really an equal comparison, but bottom line: with hard work you can do almost anything. Studying abroad was always something I hoped to do, and LSE was the school that had caught my attention. The GPA requirements were high, but I busted my butt every day since my freshman year to make sure I could meet those requirements. And look where we are now? Hey, maybe next year I'll be nominated for an Oscar?
Don't be afraid to fight for your rights.
Sometimes people suck and couldn't care less about you. In my case, my entire pre-study abroad process was a DISASTER (I do not wish it on anyone, it was the worst). From the transferring of credits back to my home university to timetabling problems when finally at LSE, it was not the smooth ride I was hoping for. There were many angry meetings, emails, and conversations that were had in order to ensure that everything would work out the way I had initially anticipated. In the end, sometimes you need to be "that annoying kid" to get your point across – and don't feel guilty about it.
It's okay to be independent.
In the herds of people who are desperately searching for love or companionship in this world, I've realized it's 100% okay to be your own independent self and to do things alone sometimes. I'm not against relationships – I think their important – but I think it's nice not having to be bogged down by something or someone. Watching a movie alone, going to a red carpet event on a whim, walking around a city, sitting in a room doing homework – it's all perfectly normal to do on your own. From one of my fave songs here's a lyric that I especially love, "I am alone, but I'm not lonely." (Here's the song – see below!)
Friendship is a two-way street.
Ever since leaving high school this has been something I've thought about quite often. Friends have come and gone. Others have remained resilient. It is bittersweet and I don't think I've come to terms with it yet, but I suppose I'll learn in time that you just have to let go at some point. But shoutout to the new friends who looked past my initial awkwardness and got to know me better, to the friends who still consider me as a friend, to the friends who randomly message me from across the world about a funny video or movie trailer that reminded them of me, and to the friends who make time to meet up with me during breaks – you guys remind me of how grateful I am for having good people in my life and I only hope I make your lives a little better too.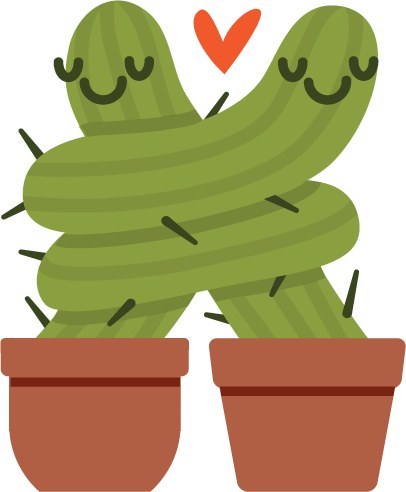 Get comfortable with getting uncomfortable.
Though I suppose I've technically heard this many times before, but I think 2015 really epitomized this. I went to India for the first time (spent some of it on my own), decided to spend an entire school year in London, and took a class on gender (I don't regret anything, and everyone really should take a gender class). Granted, there are probably more "uncomfortable" or "scary" situations to throw yourself into, but hey, those were just stepping stones for me. You can learn so much about the world and your own inner strength by doing things you are hesitant about. (Inspiration shoutout to Cheryl Strayed – Wild was one of the best things I read in a long time.)
When jaywalking (in London at least) you must at least have your foot on the road to show people in speeding vehicles that you are about to put your life at risk. 
As with any kind of jaywalking, once you've set your mind to it, DO NOT WIMP OUT OR YOU WILL GET HIT. (Don't try this in DC, they'll just drive faster and hit you anyways.)
Only when you have to do everything for yourself will you suddenly realize how much you take your parents and others for granted.
I don't think I've really understood how long it takes to prepare and cook meals for yourself every day until moving into an uncatered hall in London. Most people give up and just eat out, but I don't have millions of dollars (or pounds) that I sit on, so cooking is the way to go. Also, cleaning bathrooms is just awful, especially when you have to clean smeone else's stuff. To all those using communal bathrooms, be thankful that you aren't the ones cleaning them. To my mom and dad – thank you both for putting up with me and for always feeding me well even though I shed all over the place and tell bad jokes. You're the real MVPs and I don't thank you guys as often as I should.
---
All in all, 2015 was a year of new and exciting things and beginnings to adventures. Here's to hoping 2016 is filled with more exploring, more learning, and ultimately, more happiness. With that, Happy (Belated) New Year to you all, and stay tuned for more blogging!